Online Associate Degree Programs
Your Success is Our Mission
Learn More
Fill out the form to receive information and connect with an enrollment counselor.
Note: All fields required.
Your Calling. Your Education.
Get started on the path to career success with a degree from a nationally ranked school. Choose the degree that best meets your needs: general studies, business administration, criminal justice, Christian studies or education. No matter the degree you choose, you'll learn the fundamentals needed to pursue your career goals in a program designed to help you succeed.
Life is calling. If Campbellsville Online sounds like part of the answer, we encourage you to take the next step by requesting more information.
Campbellsville's professors offer valuable guidance and education to position you for success in rewarding career fields. Our affordable online programs are ideal if you want flexibility in how you learn or need to balance your work and family responsibilities.
More than 90% of Campbellsville students receive financial aid
Named one of the "50 Most Affordable Christian Colleges and Universities"1
Accredited by the Southern Association of Colleges and Schools Commission on Colleges
Online Education Programs
Campbellsville University offers online associate degree programs that start you on the path to success in rewarding fields. Explore our online programs to find the option that's right for you.
60 Credit Hours; 2 Years
Begin your journey toward a fulfilling business career with our fully online associate degree.
62 Credit Hours; 2 Years
Prepare for a fulfilling career in ministry with our online associate degree in Christian studies.
60 Credit Hours; 2 Years
Explore modern criminal justice concepts and trends to prepare to serve the public with our online associate degree.
65 Credit Hours; 2 Years
Learn teaching fundamentals and prepare to change lives in your career with our online associate degree in education.
64 Credit Hours; 2 Years
Find your calling by studying numerous topics with our online general studies degree.
65 Credit Hours; 2 Years
Gain foundational skills for helping young children build a love for learning.
60 Credit Hours; 2 Years
Delve into mass communications and gain experience in news writing, broadcasting and more.
About Campbellsville University
Founded in 1906 as a Christian university, Campbellsville welcomes diverse perspectives and prepares students to become Christian servant leaders. We offer online degree and certificate programs in a convenient format so that you can grow professionally and personally by studying when and where you want.
Request Info
A Flexible Way to Achieve Your Goals
With our online programs, you can get the flexibility to thrive in your career and life while seeking a degree or certificate. You won't have to attend campus — instead, you will log into an online learning environment to learn, complete assignments and interact with your instructors and peers. You'll benefit from the same quality education students experience in person, only in a convenient format that we deliver directly to you.
Online Courses That Unlock Your Potential
With Campbellsville's online associate degree programs, you can develop a solid foundation of collegiate-level knowledge relevant to the careers you want to pursue. Moreover, you can acquire skills that apply to entry-level roles immediately by learning from the same professors teaching our bachelor's and master's degree programs.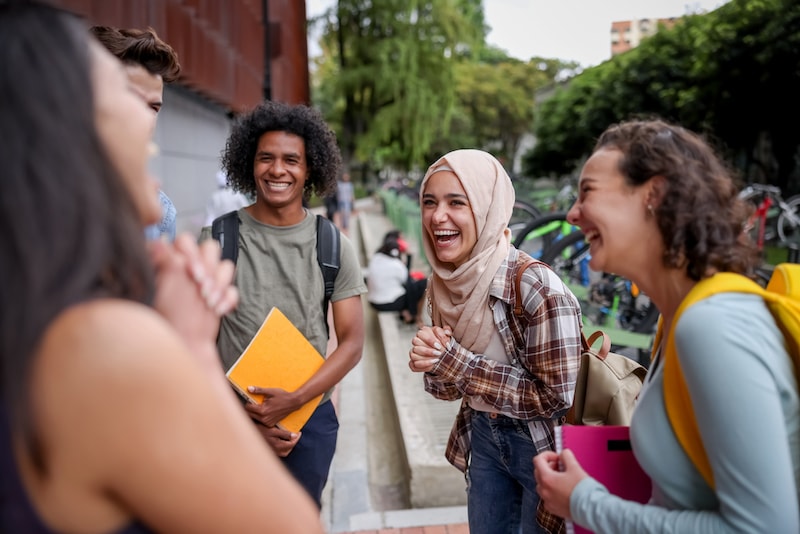 Start Down the Path to a New Career
If you're ready to prepare for your ideal career, Campbellsville's online programs can show you the way. Here, you can acquire skills that position you for success while putting you on track to earning a higher salary. For instance, high school graduates increase their pay by an average of 19% by earning an associate degree, and continuing to a bachelor's degree can lead to even higher earnings.2
Rewarding Entry-Level Positions
Administrative Assistant
Chaplain
Customer Support Specialist
Executive Pastor
Fire Inspector
Missionary
Office Manager
Paralegal
Preschool Teacher
Substitute Teacher
Volunteer Coordinator
SACSCOC Accreditation
Campbellsville University is accredited by the Southern Association of Colleges and Schools Commission on Colleges (SACSCOC) to award certificates, associate, bachelor's and master's degrees. Contact the Commission on Colleges at 1865 Southern Lane Decatur, Georgia 30033-4097, or call (404) 679-4500 for questions about the status of Campbellsville University.
Sources
Online Christian Colleges. "50 Most Affordable Christian Colleges and Universities." Retrieved September 13, 2022, from https://www.onlinechristiancolleges.com/.
U.S. Bureau of Labor Statistics. "Education pays, 2021." Retrieved September 14, 2022, from https://www.bls.gov/.