Online Criminal Justice Programs
Your Success is Our Mission
Learn More
Fill out the form to receive information and connect with an enrollment counselor.
Note: All fields required.
Prepare for New Career Opportunities in a Diverse Field
Earn the credential you need to enter or advance in the growing criminal justice field. With Campbellsville University Online, you can join a flexible program to pursue an in-demand degree that provides the knowledge and skills needed to pursue a career in law enforcement, corrections and more.
Campbellsville's professors offer valuable guidance and education to position you for success in rewarding career fields. Our affordable online programs are ideal if you want flexibility in how you learn or need to balance your work and family responsibilities.
More than 90% of Campbellsville students receive financial aid
Named one of the "50 Most Affordable Christian Colleges and Universities"1
Accredited by the Southern Association of Colleges and Schools Commission on Colleges
Online Programs
Campbellsville University Online offers a variety of degrees at all levels. Whether you're seeking career advancement in law enforcement or are ready to pursue a new field, we have the right criminal justice program to help you achieve your goals.
60 Credit Hours; 2 Years
Explore modern criminal justice concepts and trends to prepare to serve the public with our online associate degree.
120 Credit Hours; 4 Years
Prepare for your future in law enforcement and the legal system while striving to enhance society for the better.
36 Credit Hours; 2 Years
Investigate research methods used in criminology and examine contemporary criminology theory.
36 Credit Hours; 2 Years
Deepen your understanding of community action principles and advocacy concepts to make a positive impact in your community.
About Campbellsville University
Founded in 1906 as a Christian university, Campbellsville welcomes diverse perspectives and prepares students to become Christian servant leaders. We offer online degree and certificate programs in a convenient format so that you can grow professionally and personally by studying when and where you want.
Request Info
A Flexible Way to Achieve Your Goals
With our online programs, you can get the flexibility to thrive in your career and life while seeking a degree or certificate. You won't have to attend campus — instead, you will log into an online learning environment to learn, complete assignments and interact with your instructors and peers. You'll benefit from the same quality education students experience in person, only in a convenient format that we deliver directly to you.
Reach Your Potential in the Criminal Justice Field
With CU's online criminal justice programs, you can develop expertise for positions throughout law enforcement and related criminal justice fields. We offer programs for varying education and experience levels, enabling you to earn an associate, bachelor's or master's degree that propels you to the next stage of your career. Delve into police operations, criminology, public service and other topics to make a difference in your community and stand out for crucial leadership positions.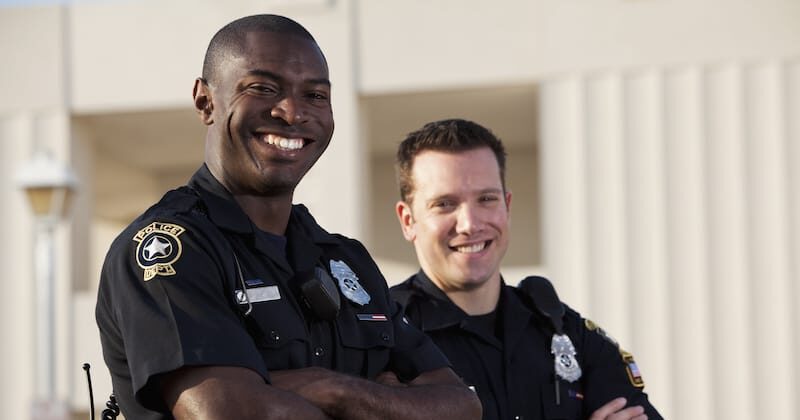 Your Career in Criminal Justice Begins Here
If you're ready to seek a new career or advance in criminal justice, Campbellsville's online programs can show you the way. Here, you can acquire skills that position you for success while improving your earning potential. In fact, high school graduates increase their salary by an average of 65% by earning a bachelor's degree. Moreover, attaining a master's degree increases their salary an additional 18%.2
Rewarding Criminal Justice Careers
First-Line Police Supervisor
Game Warden
Probation Officer
Bailiff
Criminologist
Forensic Psychologist
Police and Detective Supervisor
Social Justice Program Manager
SACSCOC Accreditation
Campbellsville University is accredited by the Southern Association of Colleges and Schools Commission on Colleges (SACSCOC) to award certificates, associate, bachelor's and master's degrees. Contact the Commission on Colleges at 1865 Southern Lane Decatur, Georgia 30033-4097, or call (404) 679-4500 for questions about the status of Campbellsville University.
Sources
Online Christian Colleges. "50 Most Affordable Christian Colleges and Universities." Retrieved September 13, 2022, from https://www.onlinechristiancolleges.com/.
U.S. Bureau of Labor Statistics. "Education pays, 2021." Retrieved September 14, 2022, from https://www.bls.gov/.