Online Master of Business Administration (MBA)
Your Success is Our Mission
Learn More
Fill out the form to receive information and connect with an enrollment counselor.
Note: All fields required.
The Personalized MBA for Your Unique Professional Goals
At Campbellsville University, the online MBA offers you the opportunity to receive the business training needed to become a leader in your field of choice. We offer eleven concentrations of study, so you can personalize the program for what you want to achieve in your career.
As a Campbellsville student, you can discover what it takes to thrive in the dynamic world of modern business. Our online courses explore the business side of healthcare management, IT, logistics and other specialties while immersing you in a curriculum that combines theory, practice and Christian values.
Campbellsville's professors offer valuable guidance and education to position you for success in rewarding career fields. Our affordable online programs are ideal if you want flexibility in how you learn or need to balance your work and family responsibilities.
More than 90% of Campbellsville students receive financial aid
Named one of the "50 Most Affordable Christian Colleges and Universities"1
From 2021 to 2031, there could be 1.1 million job openings for managers each year2
Accredited by the Southern Association of Colleges and Schools Commission on Colleges
Online Master of Business Administration Programs
Campbellsville University Online offers our MBA program with eleven concentrations to fit your career goals.
36 Credit Hours; 2 Years
Enhance your business acumen to oversee how organizations tackle complex challenges and capitalize on emerging technologies.
36 Credit Hours; 2 Years
Prepare to advance your organization while preparing for the certified public accountant (CPA) exam.
36 Credit Hours; 2 Years
Build expertise relevant for managing a church or non-profit and learn how religious institutions utilize their foundations in faith to excel in the modern economy.
36 Credit Hours; 2 Years
Modernize how companies utilize infrastructure and data analytics to grow in a global economy.
36 Credit Hours; 2 Years
Endeavor to pursue a wealth of business ventures and lead teams by gaining leadership skills for pushing organizations to the next level in a startup economy.
36 Credit Hours; 2 Years
Meet the rising demand for healthcare managers while building your business and leadership expertise.
36 Credit Hours; 2 Years
Specialize in managing modern workforces and gain expertise in hiring, onboarding and labor regulations.
36 Credit Hours; 2 Years
Immerse yourself in cutting-edge technologies with the power to transform how companies attract customers.
36 Credit Hours; 2 Years
Learn international business practices, policies, and marketing techniques to help companies thrive in a global economy.
36 Credit Hours; 2 Years
Become a marketing leader versed in strategies and practices for enabling organizations to stand out in a media-saturated marketplace.
36 Credit Hours; 2 Years
Develop an advanced toolkit for fostering business growth by streamlining supply chains and logistics.
About Campbellsville University
Founded in 1906 as a Christian university, Campbellsville welcomes diverse perspectives and prepares students to become Christian servant leaders. We offer online degree and certificate programs in a convenient format so that you can grow professionally and personally by studying when and where you want.
Request Info
A Flexible Way to Achieve Your Goals
With our online programs, you can get the flexibility to thrive in your career and life while seeking a degree or certificate. You won't have to attend campus — instead, you will log into an online learning environment to learn, complete assignments and interact with your instructors and peers. You'll benefit from the same quality education students experience in person, only in a convenient format that we deliver directly to you.
Online MBA Courses that Make an Impact
Our online MBA equips you with leadership skills through courses rooted in advanced strategies and techniques applicable to numerous business functions. After graduation, you will be able to integrate Christian values into your business practices and see how to harness emerging technologies to improve business decision-making. The core courses include: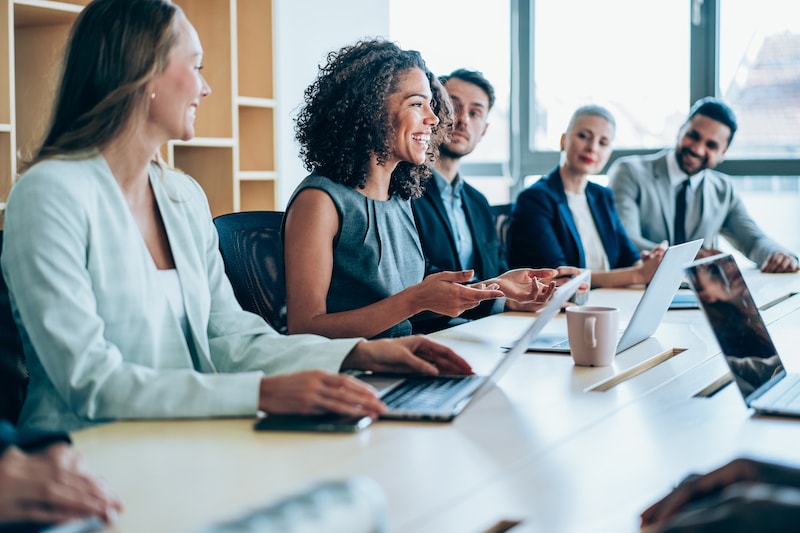 Initiate a Positive Trend for Your Business Career
Pursue your MBA online with Campbellsville to develop business expertise relevant in a wealth of industries, including healthcare, human resources and marketing. This educational experience prepares you to become a leader in the sector that interests you, qualifying for management roles projected to expand by 8% from 2021 to 2031. These roles pay more than double the average for all jobs in the United States.2
Careers for MBA Graduates
Project Manager
CFO
Finance Manager
Hospital Administrator
Human Resources Manager
Logistician
Marketing Manager
Customer Success Manager
SACSCOC Accreditation
Campbellsville University is accredited by the Southern Association of Colleges and Schools Commission on Colleges (SACSCOC) to award certificates, associate, bachelor's and master's degrees. Contact the Commission on Colleges at 1865 Southern Lane Decatur, Georgia 30033-4097, or call (404) 679-4500 for questions about the status of Campbellsville University.
Sources
Online Christian Colleges. "50 Most Affordable Christian Colleges and Universities." Retrieved September 13, 2022, from https://www.onlinechristiancolleges.com/.
U.S. Bureau of Labor Statistics. "Management Occupations." Retrieved September 15, 2022, from https://www.bls.gov/.