Your Career in Ministry is Waiting
Your Success is Our Mission
Learn More
Fill out the form to receive information and connect with an enrollment counselor.
Note: All fields required.
Answer your calling and make a difference in the world
For those answering the call to serve in ministry, finding the right ministry degree program is critical to future success. With any of our online ministry degree programs, you will learn how to demonstrate servant leadership skills within a career rooted in faith.
Our fully accredited ministry programs offer transferable credits for continuing your education to a higher degree, and courses take eight weeks to complete. With an abundance of ministry programs, we can help you find the right program for your education level and career goals.
Campbellsville's professors offer valuable guidance and education to position you for success in rewarding career fields. Our affordable online programs are ideal if you want flexibility in how you learn or need to balance your work and family responsibilities.
More than 90% of Campbellsville students receive financial aid
Named one of the "50 Most Affordable Christian Colleges and Universities"1
Accredited by the Southern Association of Colleges and Schools Commission on Colleges
Online Ministry Programs
Campbellsville University offers online degree and certificate programs at all levels, enabling you to get the education needed for the career you want. Explore our ministry programs and discover the credential that's right for you.
62 Credit Hours; 2 Years
Prepare for a fulfilling career in ministry with our online associate degree in Christian studies.
120 Credit Hours; 4 Years
With our accredited online bachelor's in leadership and missions, you can prepare to serve others, lead missions and advance the kingdom of God worldwide.
120 Credit Hours; 2–4 Years
Gain practical skills for working with couples and families to promote resilience and support through a Christian perspective.
120 Credit Hours; 4 Years
Develop a solid biblical foundation for impacting other people's lives and construct a healthy church environment.
30 Credit Hours; 2 Years
Build advanced skills for biblical and theological studies, ministry and leadership, getting ready to pursue a career in ministry, religious research, teaching, policymaking, social care or counseling.
75 Credit Hours; 2 Years
Take your ministry calling a step further as you prepare to advance the gospel through the church and into the world.
36 Credit Hours; 2 Years
Build business expertise relevant for managing a church and learn how religious institutions utilize their foundations in faith to excel in the modern economy.
27 Credit Hours; 1 Year
Learn biblical, historical and practical fundamentals for working in ministry, leadership or theological studies.
About Campbellsville University
Founded in 1906 as a Christian university, Campbellsville welcomes diverse perspectives and prepares students to become Christian servant leaders. We offer online degree and certificate programs in a convenient format so that you can grow professionally and personally by studying when and where you want.
Request Info
A Flexible Way to Achieve Your Goals
With our online programs, you can get the flexibility to thrive in your career and life while seeking a degree or certificate. You won't have to attend campus — instead, you will log into an online learning environment to learn, complete assignments and interact with your instructors and peers. You'll benefit from the same quality education students experience in person, only in a convenient format that we deliver directly to you.
Prepare to Answer Your Calling
Our online ministry degree programs provide a path for flourishing as a servant leader guided by faith. Each program combines rigorous theological discussion with an exploration of how topics apply to the workplace. You can learn the fundamentals of ministry and theology, establish a biblical foundation for leadership roles or prepare for faith-based business positions, all while personalizing your education for your goals.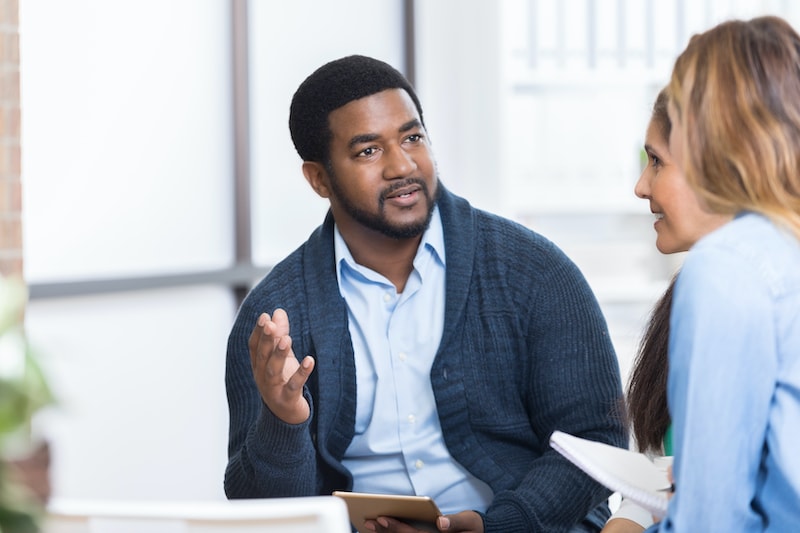 Make a Difference as a Servant Leader
Our online programs empower you to further your education and career in the ministry and beyond. After graduation, you will be ready to assist others in finding Christ as you follow Christian ethics and ideals throughout your profession.
Professional Opportunities in Ministry
Christian Counselor
Executive Pastor
Volunteer Coordinator
Worship Director
Youth Minister
Minister
Missionary
Theology Professor
Chaplain
Bible Teacher
SACSCOC Accreditation
Campbellsville University is accredited by the Southern Association of Colleges and Schools Commission on Colleges (SACSCOC) to award certificates, associate, bachelor's and master's degrees. Contact the Commission on Colleges at 1865 Southern Lane Decatur, Georgia 30033-4097, or call (404) 679-4500 for questions about the status of Campbellsville University.
Source
Online Christian Colleges. "50 Most Affordable Christian Colleges and Universities." Retrieved September 13, 2022, from https://www.onlinechristiancolleges.com/.