Online Sport Management Degrees
Your Success is Our Mission
Learn More
Fill out the form to receive information and connect with an enrollment counselor.
Note: All fields required.
Turn Your Passion for Sports Into a Rewarding Career
Make a name for yourself in a field that you are passionate about with a sport management degree from Campbellsville University Online. You will join classes that emphasize collaboration and offer insightful perspectives from professors with relevant expertise. Our bachelor's and master's degree programs are crafted for your career goals, building skills in administration, marketing, sports media and other areas.
Campbellsville's professors offer valuable guidance and education to position you for success in rewarding career fields. Our affordable online programs are ideal if you want flexibility in how you learn or need to balance your work and family responsibilities.
More than 90% of Campbellsville students receive financial aid
Named one of the "50 Most Affordable Christian Colleges and Universities"1
Accredited by the Southern Association of Colleges and Schools Commission on Colleges
Online Sport Management Programs
Campbellsville University provides flexible degrees to help you prepare for success in the field of sport management. Explore our programs and pursue your passion with an online degree that's right for you.
120 Credit Hours; 4 Years
Explore the business of athletics while preparing for numerous leadership positions in this field. Choose from tracks in Marketing, Administration, Coaching & Mentoring, and Media.
30 Credit Hours; 2 Years
Turn your passion for sports into a successful career by building the expertise to lead in the sports industry.
About Campbellsville University
Founded in 1906 as a Christian university, Campbellsville welcomes diverse perspectives and prepares students to become Christian servant leaders. We offer online degree and certificate programs in a convenient format so that you can grow professionally and personally by studying when and where you want.
Request Info
A Flexible Way to Achieve Your Goals
With our online programs, you can get the flexibility to thrive in your career and life while seeking a degree or certificate. You won't have to attend campus — instead, you will log into an online learning environment to learn, complete assignments and interact with your instructors and peers. You'll benefit from the same quality education students experience in person, only in a convenient format that we deliver directly to you.
Online Courses Built for Your Ambitions
Campbellsville delivers our bachelor's and master's degree programs through an interactive classroom that enables you to achieve your goals on a flexible schedule. You can build foundational business skills relevant to sports and athletics, with opportunities to delve into managerial finance, facility development and ways to improve human performance. Additionally, our online master's in sport management program is accredited by the International Accreditation Council for Business Education (IACBE).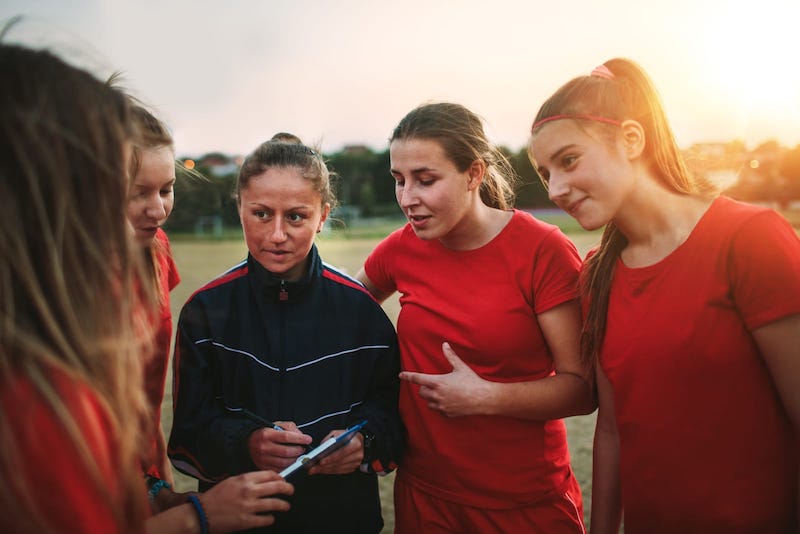 Develop Major League Talents for Your Career
Pursuing your sport management degree online with Campbellsville prepares you for careers at the intersection between sports and business. Even better, you can acquire in-demand skills to boost your earning potential. For instance, high school graduates average a 65% raise by earning a bachelor's degree, and attaining a master's degree increases their salary an additional 18%.2
Rewarding Business Careers
Athletic director
Coach
Facilities manager
General manager
Public relations representative
Sport facility manager
Sports marketing manager
Sporting event manager
SACSCOC Accreditation
Campbellsville University is accredited by the Southern Association of Colleges and Schools Commission on Colleges to award certificates, associate, baccalaureate, master's and doctoral degrees. Contact the Commission on Colleges at 1866 Southern Lane, Decatur, Georgia 30033-4097 or call 404-679-4500 for questions about the status of Campbellsville University.
Sources
Online Christian Colleges. "50 Most Affordable Christian Colleges and Universities." Retrieved September 13, 2022, from https://www.onlinechristiancolleges.com/.
U.S. Bureau of Labor Statistics. "Education pays, 2021." Retrieved September 14, 2022, from https://www.bls.gov/.